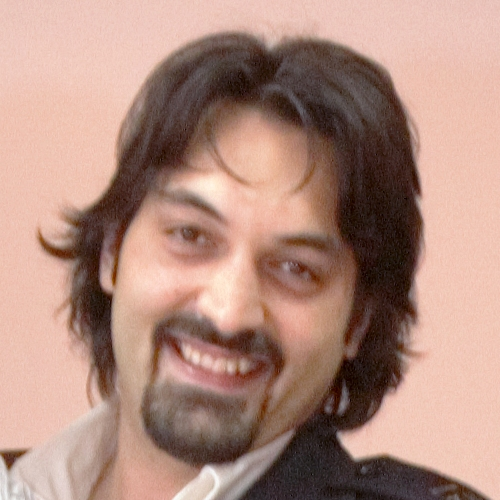 Charalampos Bratsas
President
Dr Charalampos Bratsas is the founder and president of the board of directors of Open Knowledge Foundation Greece. He is an Assistant Professor in the Department of Information and Electronic Engineering of International Hellenic University and participates as researcher in the Medical Physics and Digital Innovation Laboratory of AUTH. Main research areas are Intelligent Systems, Open Data, Semantic Web, Social Semantic Web, Linked Data (Greek DBpedia Coordinator), Data Mining, Big Data and AI applications. He is also a scientific associate at Complex System Analysis Laboratory of AUTH. He holds a bachelor degree in Maths (1999), master degree in Medical Informatics and PhD in Knowledge Graphs in Medical Informatics (2008). He has participated in many European Committee research programs. He has more than 100 articles in the fields of Semantic Web, Big Data, Artificial Intelligence and Data Analysis published in scientific Journals and conference proceedings.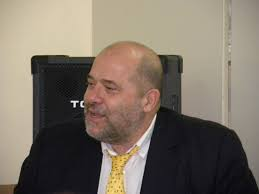 Ioannis Antoniou
Board Member
After graduating from the Physics Department of the University of Athens, Ioannis Antoniou investigated different fascinating aspects of Complexity together with Ilya Prigogine (Nobel Prize 1977) at the Solvay Institutes, Brussels. Since 2001, he is teaching Information Theory, Chaos, Mathematical Modeling and Internet Traffic at the Mathematics Department of the Aristotle University of Thessaloniki.
Ioannis Antoniou has served as Deputy Director of the International Solvay Institutes of Physics and Chemistry in Brussels and Head of the Mathematics Department of the AUTH. Today, he is Director of the Graduate Studies of the Mathematics Department of the AUTH and Member of the Scientific Council of the International Joint Institute for Nuclear Research (JINR) in Dubna, Russia and 9 International Scientific Associations.
Ioannis Antoniou has directed 7 PhD Theses, 10 MSc Theses and 20 Graduation Theses. He has also been Member of the Examination Committee of 17 PhD theses and 12 M.Sc. Theses. He has coordinated 14 RTD Projects (EC:9, IST Luxembourg:4, INTAS:1), 4 International Research Collaborations and participated in 6 RTD Projects (EC:2, NATO:2, INTAS:2). He has organized 23 Conferences and participated in 175 Conferences. He is the author of 133 papers in journals, 41 papers in conference proceedings, 18 research reports, co-editor of 11 books, 5 translations, 10 letters, 2 patents and 11 articles/interviews for the general public. Ioannis Antoniou has served as Referee in 14 Journals, Member of the Editorial Board of 9 Journals, Reviewer of RTD Projects (EC, NSF, DOE, Guggenheim, NATO, UNESCO).
Ioannis Antoniou is Professor Honoris Causa of Lomonosov Moscow State University and St. Petersburg State University and Member of the European Academy of Arts, Sciences and Humanities. He was awarded the Kapitza Medal of Russian Academy, the De Donder Prize from the Royal Academy of Belgium (1991-1993) and the Prigogine Price (2008).
"Panagiotis
"Board
"Panagiotis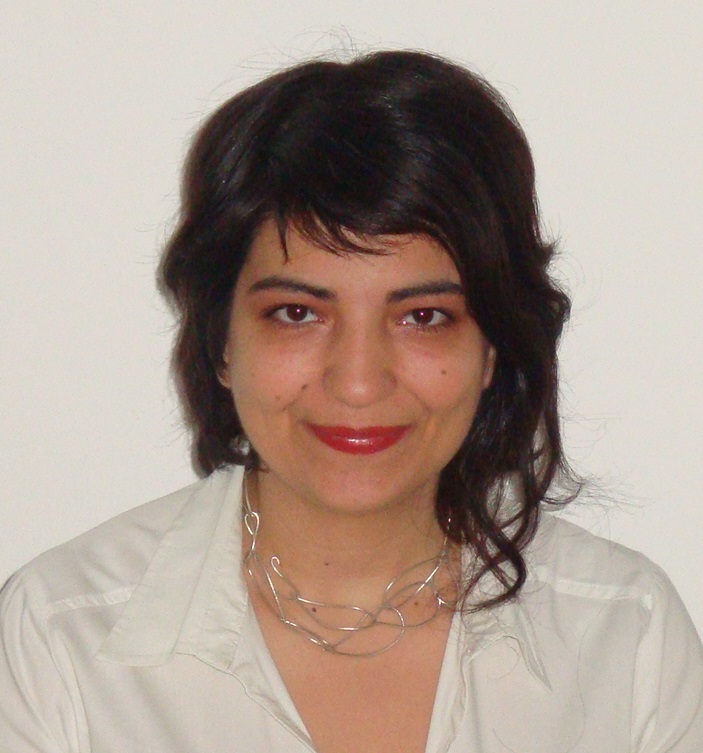 Anastasia Martzopoulou
Board Member
Dr. Anastasia Martzopoulou is a Mechanical and Agricultural Engineer and belongs to the academic staff of the Department of Architecture – Polytechnic School – Aristotle University of Thessaloniki, where she completed her PhD thesis entitled «Energy and environmental management in industrial concentrations.» Her research activity started in 1999, where she collaborated with the Departments of Civil and Agricultural Engineering, and later on with the URENIO Research Unit – AUTH. Some scientific fields she is interested in: Urban/Regional Planning and Innovation, Smart Specialisation, Smart Energy Cities, Environmental Planning, Industrial Symbiosis and Ecology, Eco – Industrial Parks, Emergy Analysis, Agricultural Engineering, Alternative Energy Sources.
She teaches at the Schools of Architecture and Agriculture.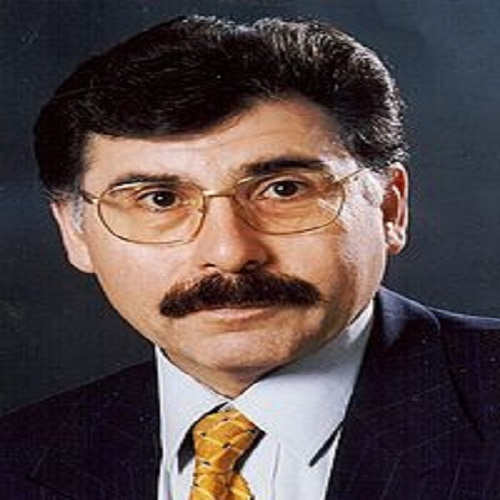 George Mitakides
Board Member
Born in Thessaloniki, Greece in 1945, Prof. Metakides received as a Fulbright scholar a Master of Science in Electrical Engineering and Doctor of Philosophy in Mathematical Logic from Cornell University in 1971. He pursued an academic career in the U.S.A. at MIT, Cornell University and Rochester University until 1978, when he returned to Greece to take the Chair of Logic at the University of Patras. He has published numerous articles and books in the areas of Mathematical Logic, Computer Science and Science Policy and is a frequent invited speaker at major international conferences. He holds honorary doctorates from the University of Newcastle-upon-Tyne, the Technical University of Bucharest and the University of Thessaloniki and is an honorary professor of the University of Moscow. He is a foreign member of the Russian Academy of Natural Sciences and an honorary member of the Romanian Academy of Science. He has received the Medal of Honour of the Bulgarian Academy of Science, the Polish Information Society Recognition Award, for his efforts to build co-operation between IT professionals in Poland and the EU, and the Telecom Europe Prize Salvà I Campillo for his contribution to the development and dissemination of new information and communication technologies in Europe.
Since 1984 he has held senior positions with responsibility for R&D policy, funding and international co-operation in European institutions, including president of the Research Group of the European Council and member of the ESPRIT (European Strategic Programme of Research in Information Technology) Management Committee and of the NATO Science Committee at different times between 1984 and 1987. He established and headed the department for Basic Research and International Scientific Relations in Information Technologies at the European Commission from 1988 to 1993. He was the director of the 2 billion Euro ESPRIT Programme in the European Commission's Industry Directorate General from 1993 until its completion in 1998.
Until November 2002 he was director of Essential Technologies and Infrastructures in Europe's 4 billion Euro Information Society Technologies (IST) Programme (1998-2002), in the Information Society Directorate General which – besides funding and co-ordinating R&D in information and communication technologies in the European Union – also covers information society and telecommunications policy and regulation. He is an active contributor to the promotion of co-operation between the European Union and other regions. He has instigated the establishment of research agreements between the EU and the USA (including the launch of the World Wide Web Consortium, W3C, and a joint initiative on the dependability of critical infrastructures). In addition to collaborative activities with Japan, China, Russia and the countries of Latin America, he leads a number of joint actions in Central & Eastern Europe as well as the Balkan and Mediterranean regions.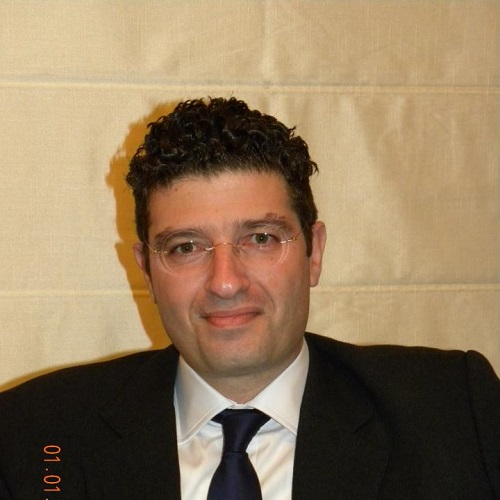 Marinos Papadopoulos
Board Member
Dr. Marinos Papadopoulos is an Attorney-at-Law registered at the Athens Bar Association since 1996. He is a PhD (JSD equivalent) holder acquired from Athens Law School of the National & Kapodistrian University of Athens in the subject of copyright on the Internet with a focus on Openness. He holds a degree from Athens Law School (JD equivalent) and a Master of Science (MSc) from Boston University in the discipline of Corporate Communication & Corporate Public Relations. He also has graduate studies at Harvard University in the discipline of Internet Law as well as the George Washington University in the discipline of Management. Marinos Papadopoulos is an active participant in international fora related to Internet Law (Information Technology and Law), Information Society, and Digital Strategy, and has rich professional experience in Information Law cases (Criminal, Civil, and Business Law) of clients from Greece and abroad. He has been the Legal Lead and the creator of the Creative Commons licenses v. 2.5 & v. 3.0 in Greece; he is a founding member and member of the Board of Directors of Open Knowledge Foundation Greece and the creator of the Greek Open Data Commons (ODC) Open Database License (ODbL) of Open Knowledge Foundation. He also has extensive experience as specialized scientist and legal advisor in innovation projects funded by the European Commission and implemented in Greece and abroad (Turkey, Lithuania, Azerbaijan, French, United Kingdom, Italy, et.al.). His authorship includes many scientific papers and articles as well as academic and science publications in Greece, USA, UK and India.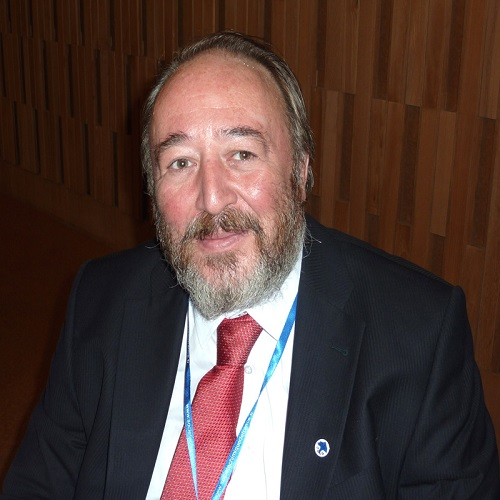 Paul Spirakis
Board Member
Paul Spirakis was born in 1955, he graduated with honors from the National Technical University of Athens (1978) and holds a PhD from Harvard (1982) in Computer Science. He was a Postdoctoral Researcher at Harvard and worked as Assistant Professor at New York University (until 1978). He was elected Professor in 1990 at the Department of Computer Science and Engineering of Patras University where he served as chairman of the Department for six years. He has been honored with several international prizes and grants (e.g. National Science Foundation, USA) as well as the First Prize of the Greek Mathematics Society. He is also a distinguished scientific visitor at Max Planck Informatik. In 2005 he was recognised as one of the fifty leading scientists worldwide in Computer Science according to "The Best Nurturers in Computer Science Research". Since May 1996 he is the Director of the Research and Academic Computer Technology Institute (R&A.C.T.I) of the Hellenic Ministry of Culture, Education and Religious Affairs.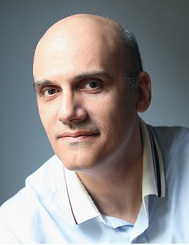 Andreas Veglis
Board Member
Is Head of the Media Informatics Lab and Professor at the School of Journalism & Mass Communication at the Aristotle University of Thessaloniki. He received his BSc in Physics, MSc in Electronics and Communications, and PhD in Computer Science from Aristotle University. From November of 2010 until February of 2015 he was Head of the postgraduate program of the Department of Journalism and Mass Media Communication, Aristotle University of Thessaloniki. In March of 2012 he was elected Deputy Chairman of the Department of Journalism Mass Media Communication. His research interests include information technology in journalism, new media, course support environments, data journalism, open data and distance learning. He is the author or co-author of 12 books, he has published 58 papers on scientific journals and he has presented 86 papers in international and national Conferences. Professor Veglis has been involved in 25 national and international research projects. Proudly he is the School of Data Greece Coordinator.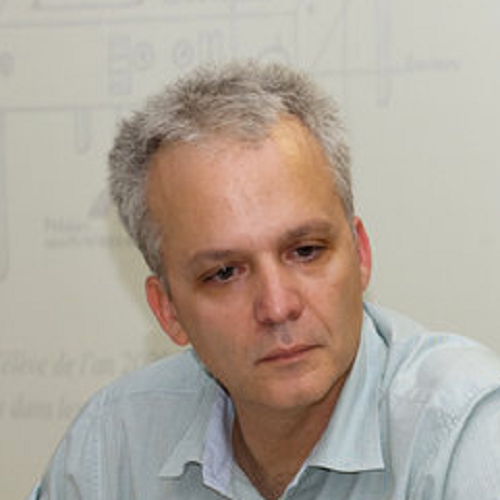 Vassilios Vescoukis
Board Member
M.Sc. (1991), Ph.D. (1996) in Electrical and Computer Engineering, National Technical University of Athens (NTUA). Assistant Professor of geo-information systems, school of Surveying Engineering, NTUA. His research interests include distributed and heterogeneous architectures for geo-information systems, integration of environmental simulation and operational optimization for natural hazards and industrial accidents, wireless sensor networks of high spatial density, open data, crowd-sourcing, and multi-dimensional web and spatial analytics. Head of research projects in natural hazards management, in-situ wireless sensor networks, integrated operational logistics, and contingency planning for industrial accidents. Involved in curriculum design and teaching of graduate and post-graduate courses of programming, databases, software engineering, algorithms and distributed systems. He is among the referees of the international journals "IEEE Transactions on Software Engineering" and "ACM Transactions on Software Engineering and Methodology". Authored more than 70 articles in journals, conferences and books. Member of IEEE, ACM and the Open Knowledge Foundation.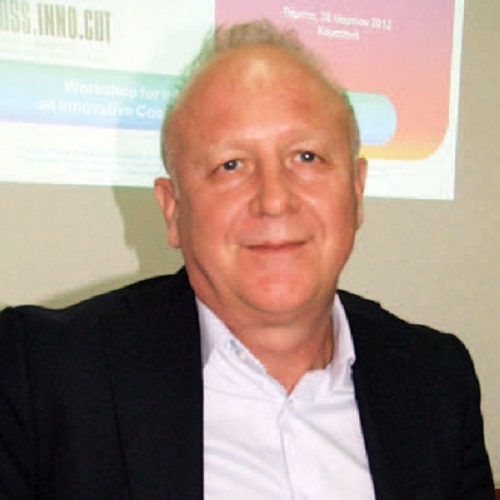 Sotirios Zygiaris
Board Member
Dr. Sotirios Zygiaris field of expertise is innovation management and business modeling for smart ecosystems. He is a 1986 graduate of Lamar University USA holding a Bachelor's degree in Computer Science with minor in Business Administration. He has a Master's of Science degree, awarded in 1988 from the same university in USA in the field of Management of Information Systems (MIS). He was awarded a Ph.D. degree from Aristotle University, in 2009 in the analysis of innovation ecosystems.
From the years 2005 to 2013 he had participated in various European Policy Committees, as a European Union International Expert in DG Regional Policy and DG Enterprise and Industry. As international peer expert had participated in European Commission review committees related to technological innovation and entrepreneurship policies. He was also an expert reviewer for smart city policies for the Ministry of Education, Universities and Research (MIUR) of Italy. He had valuable Information and Communications Technology experience in the industry working for the petroleum industry in USA for four years from 1986 to 1990. He had also worked as business consultant in technological change in large-scale Enterprise Resource Planning (ERP) and Business Process Re-engineering (BPR) projects. In 2000 he joined Aristotle's University Research Committee, up to 2013, as project manager working in forty international research projects under the umbrella of Urban and Regional Innovation Research Unit (URENIO). His research projects mainly dealt with technological uptake policies for regional innovation, business cluster formation policies and business intelligence methodologies.
Currently he is faculty of PMU University as an Assoc. Professor in the Management Information Systems Department of the College of Business Administration. From the years 2000 up to 2013 he was a Visiting Professor at Executive Post-Graduate School of Athens and University Peloponnese teaching the subject of "Technology and Organizational Change. He was a lecturer for six years at the University of Sheffield, Computer Science Department teaching programming, software engineering and MIS subjects. He had also worked in curriculum design for a post-graduate degree in Innovation Management.