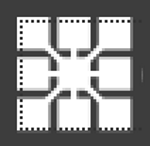 Greek Open Data Portal
The Greek Open Data Portal includes datasets created and published by Open Knowledge Foundation Greece, following the EU's Open Data Directive and the specifications that are met by the European Open Data Portal.

Day Like Today
The "Day Like Today" app is a timeline of historical events. The story of every day is presented in the time line by drawing data from the semantic representation of Wikipedia, DBpedia.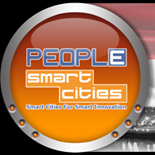 People
The project "People" involves the development of smart cities through the rapid deployment, development and obsorbtion of innovative Internet-based services to address the major challenges of developed cities. The goal is to improve the quality of life in cities, something that will take place within the program with careful planning and implementation of methods and approaches to open innovation according to the needs of the citizens.
For these purposes, four Smart Open Urban Innovation Ecosystems have been created in order to make cities smart and sustainable, using ICT services and to improve citizens' day-to-day lives in their cities.

INTERVALUE
The overall objective of the project is to set up a mechanism covering most of the SEE area, which allows sharing and dissemination of key technologies and help to establish supply chains between the R&D institutions and the business sector. The project follows an integrated approach for strengthening the linkages among university R&D, industries, and public or private funding schemes through involvement of experts in evaluation and valorisation of R&D results

mEducator
The mEducator Best Practice Network (BPN) has critically evaluated existing standards in the field of e-learning and implemented a reference model in order to enable specialized state-of-the-art medical educational content to be discovered, retrieved, shared and re-used across European higher academic institutions.